Yamaha to launch SeaScooters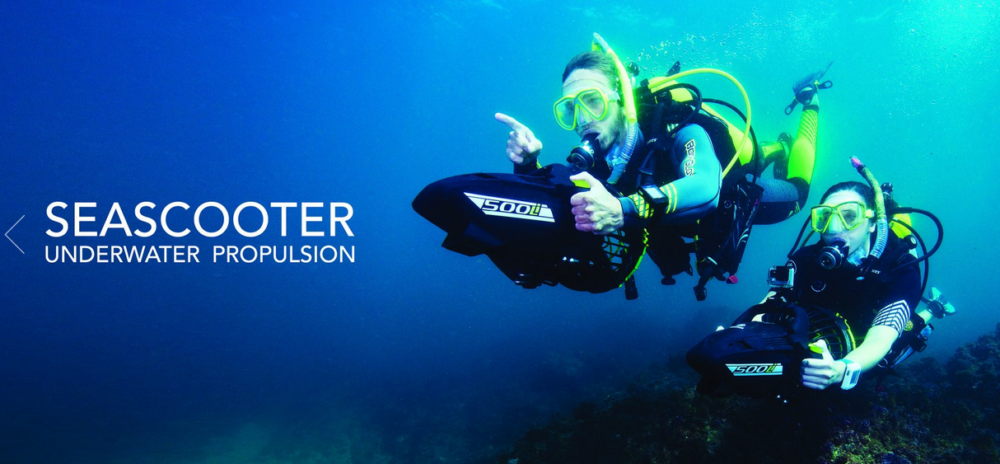 LOS ANGELES, California, August 30th, 2017 — Yamaha Parts and Accessories, a division of Yamaha Motor Corporation, U.S.A., has collaborated with leading consumer products manufacturer and distributor Sport Dimension Inc. to deliver a line of industry leading, Dive Propulsion Vehicles (DPV). The Dive Propulsion Vehicles (DPVs), more commonly known as Sea Scooters, are incredibly fun recreational water products used by families, resort guests and professional divers alike in both fresh and salt water.
The deal was brokered by IMG, Yamaha's licensing agent in North America, on behalf of the master licensee, Sport Dimension Inc., a privately held, California-­based worldwide manufacturer and distributor of outdoor related consumer products will serve as the Sales, Marketing, Design and Distribution arm for this collection in the Americas.
"Supporting our customers with an assortment of Yamaha accessories post purchase is an important aspect of the consumer experience. The Yamaha Sea-­Scooter enhances that connection with our brand and promotes the Yamaha lifestyle of family fun on the water," said Charter Foster, Licensing Manager, Yamaha Motor Corporation, U.S.A. "Sport Dimension Inc. reflects many of Yamaha's core values and are considered best in-­class due to their high quality product designs and patented technologies."
The Sea-­Scooter, a high performance, portable and easy handling dive propulsion vehicle, features proprietary battery technology for prolonged use, is lightweight, easy to carry and promotes activities in fresh or salt water recreation.
"Our primary goal in this collaboration will be to put Yamaha Sea-­Scooter products in the forefront of specialty, sporting goods and mass worldwide customers who have a rich partnership history with Yamaha and its family of products" said Sport Dimension President, Kurt Rios.
All Yamaha Sea-­Scooters are local safety standard compliant, color matched to Yamaha's industry leading WaveRunners® and will be distributed through various channels and are available for purchase on September 20th, 2017 at the official Yamaha Sea Scooter website www.yamahaseascooters.com.