Trailers are all the same right? WRONG!!!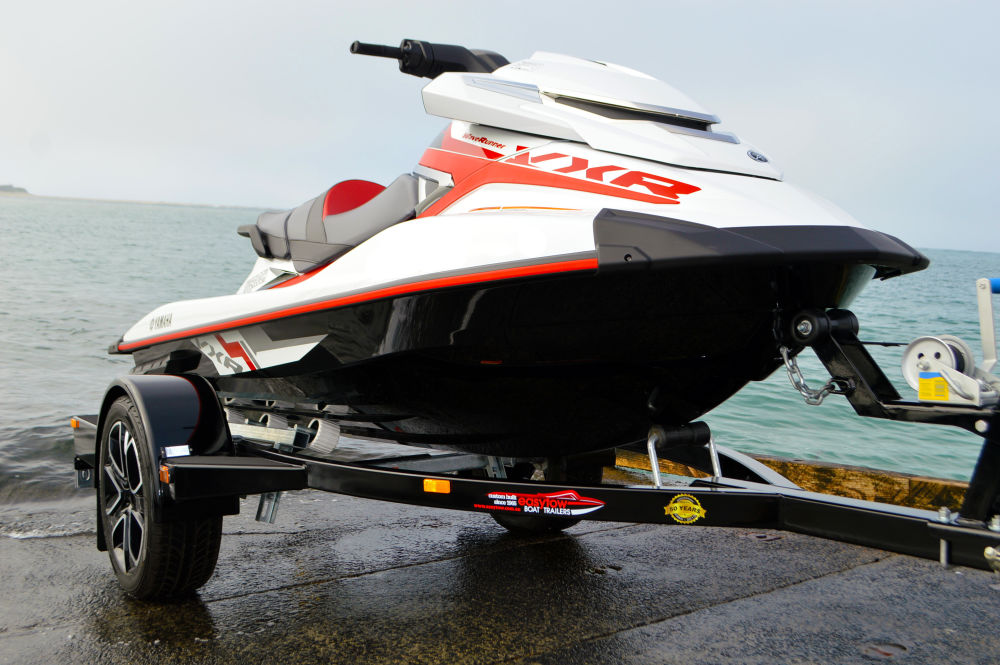 Easytow trailers are proud to announce that we are now major sponsors of OZPWC.COM. Situated about an hour's drive north of Melbourne Easytow have been producing Australian made boat trailers for over 50 years. We are the OEM trailer suppliers to major boating brands such as Bar Crusher,  Camero, Haines Hunter, Malibu, Matrix, Spy boats, just to name a few. Our core business has always been to produce premium custom trailers for Ski & fishing boats. With over half a century of trailer building heritage a full range of Easytow PWC trailers are now in the Easytow range.
Available in our PWC trailer range are single & double trailers to suit all model PWC's including the recently introduced Seadoo Spark, as well as stand up's. Many PWC trailer options are available Starting with your more traditional style trailer, right through to PWC trailers that incorporate our ski boat trailer influence with options such as, Paint over Gal, and alloy wheels. Whether you are on a budget or after that ultimate head turner of a trailer, Easytow have the right trailer to suit your needs.
Often an overlooked factor when purchasing a PWC is the trailer, especially for the first time buyer. We have put countless hours of R&D into these trailers resulting in a product designed to help make a novice at the boat ramp look like an expert. Some unique features on our trailers are:
Laser aligned Independent Torsion Bar Suspension (single trailer's only)
Practical solid steps over the rear lights
Forgiving/Swing number plate mount
Quality winches & Jockey wheels
Multiple tie down points
Innovative Sealed Hubs with Double Defence Against water entry.
Clearance Lights & Bright plug & play Clear Lense LED Lighting
Our range of PWC trailers are recommended & available by some leading PWC Dealerships around the country such as:
Deegan Marine, Evolution Motorcycles, Inverloch Marine, Marina Bayside, Marriott's MPE, Melbourne Seadoo, Riverina Ski Sports, Sunraysia Marine, &, South East Motorcycles & Marine.
For more information please contact admin@easytow.com.au  visit us at www.easytow.com.au