10x Aussie Womens Champion returns on a high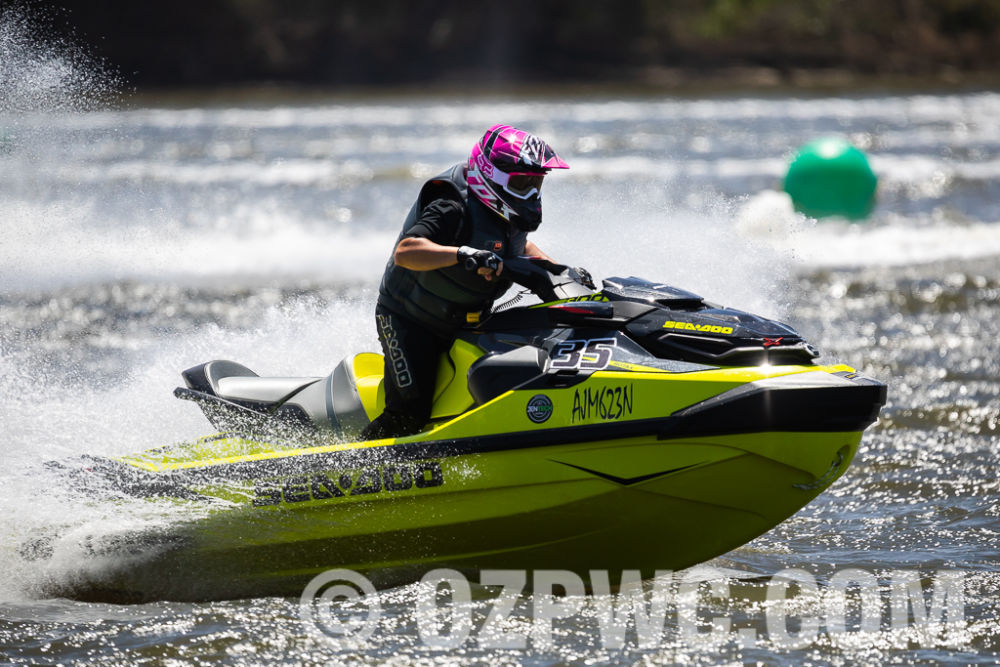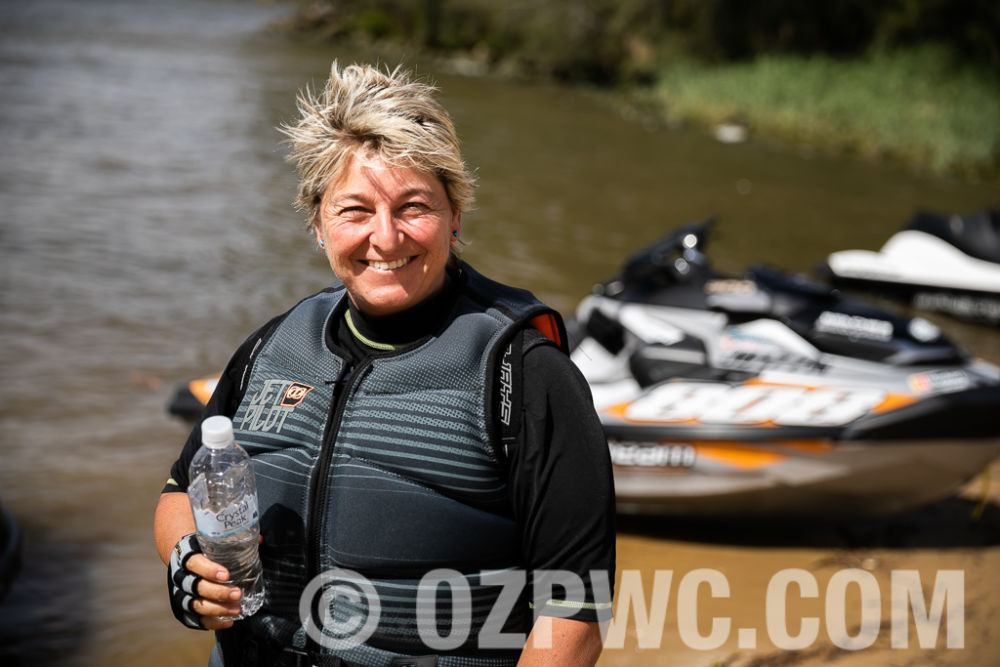 It's been 20 years but for multiple Australian Womens Standup and Runabout Champion Jenny Harrison, its like she never left – leading from the front and winning once again in her first race back in over 2 decades!
3 wins from 3 starts at round 2 of the NSW Personal Watercraft Club's 5 round Watercross series at Chipping Norton Lakes in Sydney on a hot and blustery day on the water that was a challenge for everyone.
"I found coming back to racing was exciting," said Jenny, "like a new challenge for myself to see if I can still compete. I actually found after the first race, I got the hang of it again and it all comes back to you, like it was yesterday. I didn't expect to win, I was happy just to go out and have some fun and support the other women. It was great to see a lot of old and new faces in the sport and all the women in the class were lovely to meet and talk to and gave me a warm welcome."
For those too young to know, Jenny's history is incredible to say the least, starting back in '85 and then racing in '87 on 550 standups backed by the legendary Ray and Rhonda Goodwin (R&R Jetskis) but also jumping on the emerging sitdowns in the mid 90's with Sea-Doo Australia and Great White Racing, Jenny was unbeatable for 10 years straight – Australian Pro Womens Champion on both standups and runabouts for a total of 45 major race wins, including 5 Australian Surf Titles not to mention 3 visits to the World Finals and 2 New Zealand Championships testament to a true champion and a record I'm sure will never be surpassed.
Asked about her most memorable moments in a past interview Jenny says "it would have to be winning my first Australian title in 1989 and 6th at the World Finals in '90 and '91." and in the same interview when asked if there was any chance she may show up one day, dust off the suit and have a race she replied, "no, not to race, but I would enjoy a social ride with some old race friends and take a trip down memory lane."
So what came to pass on Sunday 2 December 2018 at Chipping Norton was pretty historic with a new chapter emerging in an incredible career, competing once more and as quick as ever – welcome back Jenny!
Major Achievements:
10 Years running Australian Champion Pro Womens Stand up / Pro Womens Runabout
1990 World Finals Lake Havasu 9th Pro Womens Stand Up.
1991 World Finals Lake Havasu 6th Pro Womens Stand Up.
1996 World Finals Lake Havasu 6th Pro Womens Runabout
New Zealand Champion 2 Years Running