Lake Mac PWC Race Competitor Entries now open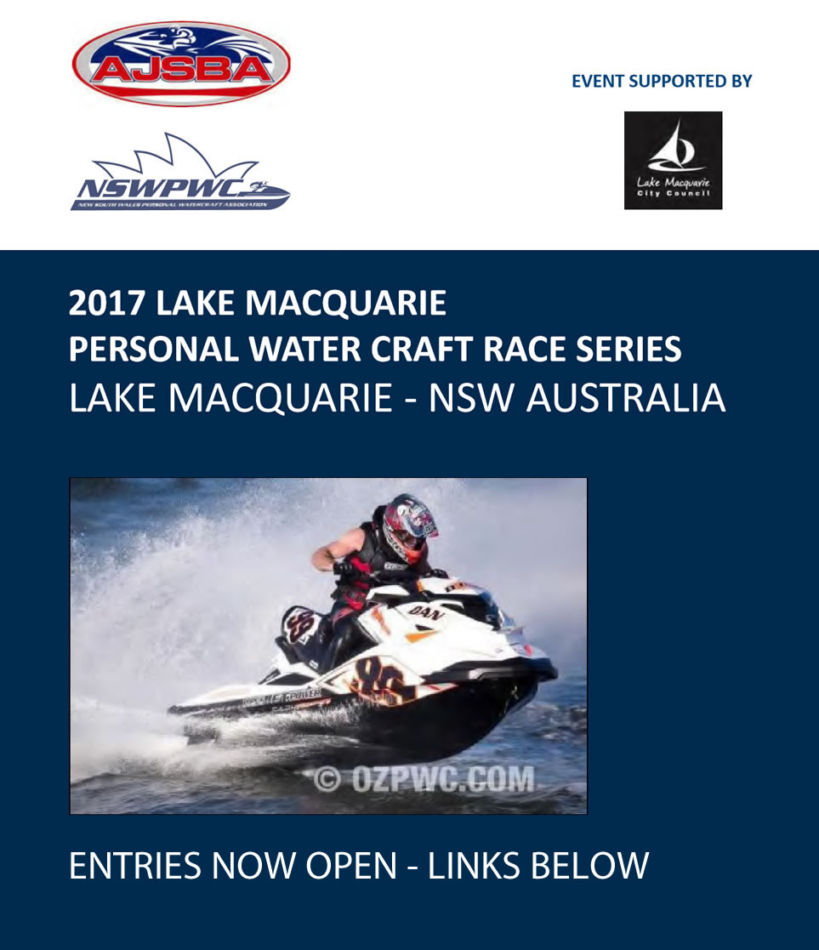 The inaugural 2017 Lake Macquarie PWC Race will attract Australia best PWC racers to the shores of Lake Macquarie NSW. Catering for both Endurance and Circuit formats, the event will be the first on the 2017/18 Australian racing calendar.
The event will be delivered in conjunction with the Lake Macquarie Big Weekend, which includes other key attractions like the Offshore Superboat races, Matt Hall Air show, and various foreshore markets, activities and attractions. Last year's Big Weekend (the first) attracted more than 20,000 spectators with limited attractions apart from the offshore Superboats. This year's event is expected to attract more than 30,000 spectators.
Competitor Information Pack (Revised)
Please complete the PDF entry form electronically and send it via email back to lakemacpwcrace@gmail.com
Once received Event Management will review your Entry and advise of a confirmation / additional information / decline, and the required Entry Fee's to be paid via EFT to the NSWPWC (details on Entry Form).
Hosted by: New South Wales Personal Watercraft (NSWPWC)
Event Location: Warners Bay, Lake Macquarie NSW
Event Dates: 13 – 15 October 2017