D'Agostin scores Factory Yamaha ride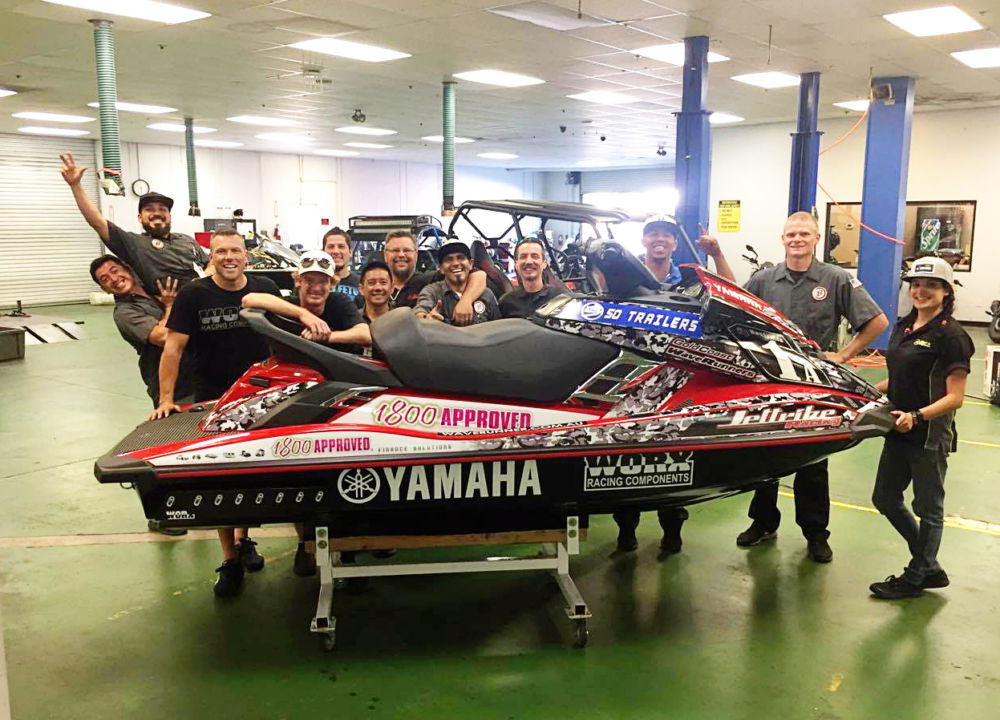 Multiple Australian and current Chinese and Kings's Cup World Endurance Champion Christian D'Agostin has stepped up to the big league in a major new deal announced today that sees the 5 time Australian Champion on a full US Factory Yamaha supported effort for selected US and World Championship events, kicking off with this weekend's prestigious Long Beach to Catalina Offshore Race in the US, a race that he was leading last year when he ran out of fuel 400m from the finish.
D'Agostin's rise over the last year or so has been spectacular and the Yamaha Factory have recognised his efforts and achievements with support for the annual IJSBA World Finals and the prestigious King's Cup endurance events.
"It's truly an honour to be able to race for the Yamaha brand at this level," said D'Agostin. "I'm excited it all starts here this weekend in California and it's time to deliver, righting my wrongs from last year to win the longest single and oldest endurance race in the world – the Long Beach to Catalina offshore race . Having to compete with fellow Factory Yamaha rider Mike Klippenstien , Kawasaki's 5x winner Craig Warner and PWC offshore founder Mark Gerner makes this one of the hardest to win. I'm also looking forward to competing at the World Finals and King's Cup this year for Yamaha and the 2018 season."
"I'm also incredibly grateful to all my associated sponsors who have made this transition to world class racing a reality," says Christian, "they have all played major key roles in my overseas success. I can't thank them enough:
Scott and Nicholas at Yamaha, Gary and Matty at Worx Racing Components, Rodney and the team at 1800 Approved Finance, Tony and all the team at Jettribe, Heath and Brad at SO trailers, Shaun and Judy at Gold Coast Waverunners and Alistair at Loco Energy Drink."
The Long Beach to Catalina Offshore Race is a 52 mile round trip endurance race and is one of the oldest offshore PWC endurance races and the hallmark of Offshore Endurance racing in the United States. Racer's from across the USA, Canada and Australia will descend on Long Beach for their chance at winning the most prestigous LB2CAT trophy and title of Champion for this 2017 IJSBA sanctioned National Championship event.
The race is true test of man/woman, machine vs the elements as water conditions can be deceptively calm yet turn dangerously rough during the channel crossing and both the rider and their craft must be able to handle the punishment that Mother Nature can dish out. Most of the competitors practice for this race which is open to all comer's from the seasoned hardcore offshore riders to the weekend pwc enthusiast.
More info at PWCOFFSHORE.com