Kawasaki Jet Skis 2017
————————————————————————
SX-R
UNPRECEDENTED RIDING EXPERIENCE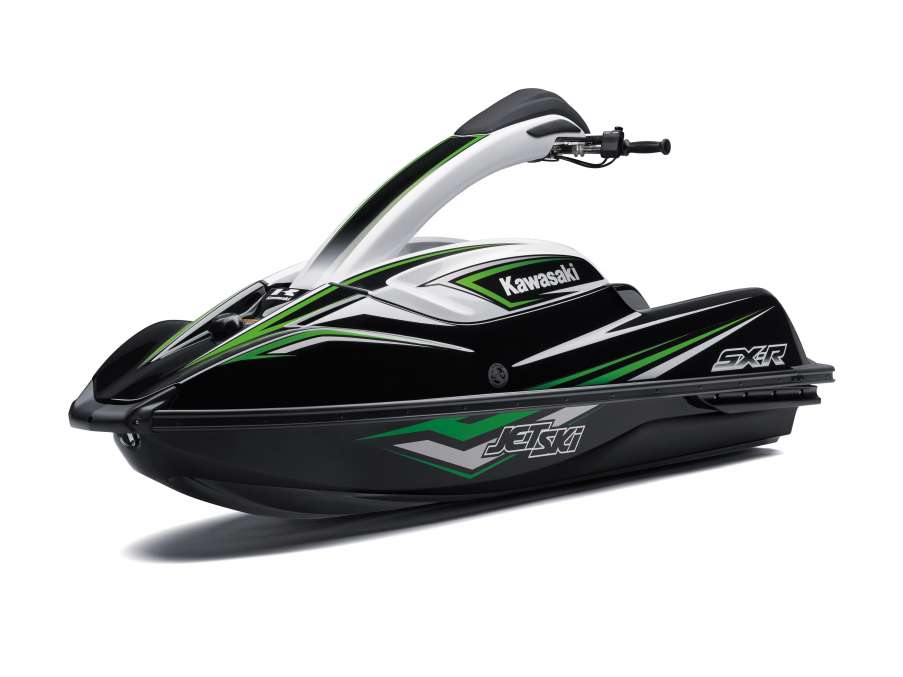 As the pioneer of personal watercraft and the creator of the original mass-produced stand-up model, Kawasaki is pleased to present the JET SKI SX-R, a long-awaited model sure to redefine the standard for stand-up power and handling. Powered by a 1,498 cm³ 4-stroke In-Line Four, the SX-R has twice as much power as its 2-stroke predecessor, the JET SKI 800 SX-R, and a broad spread of power that delivers strong acceleration from any rpm. This massive power is harnessed in a newly designed hull that allows riders to use their whole body as they skilfully control this exciting new model. The 4-stroke JET SKI SX-R breathes new life into the standup category. Its combination of big, yet manageable power and agile, rider-active handling offers a wide range of riders an unprecedented riding experience.
————————————————————————
ULTRA 310R
R FOR RACING AND RECREATION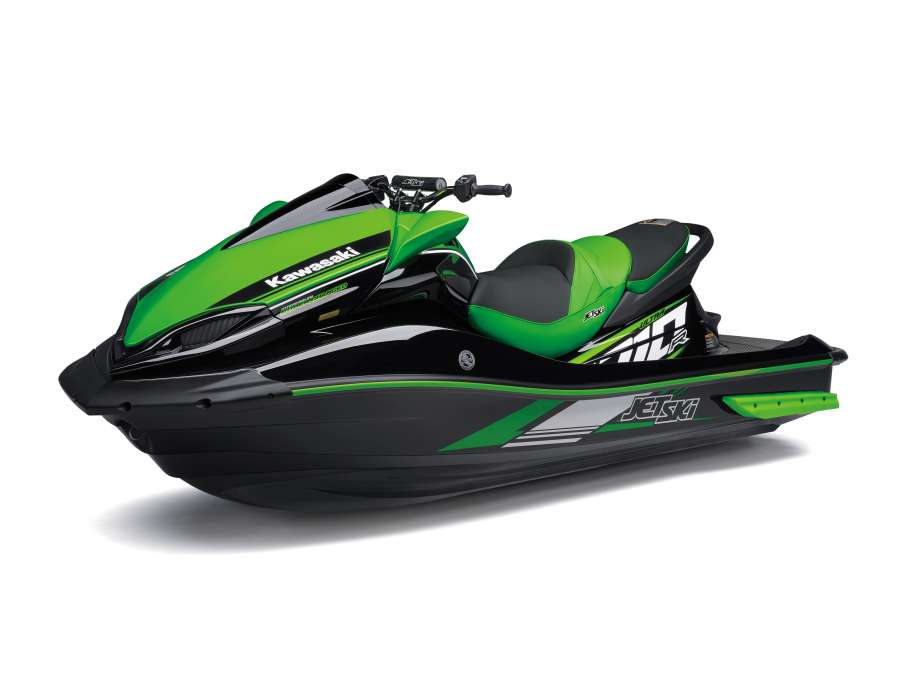 The new Kawasaki Jet Ski Ultra 310R personal watercraft (PWC) is the perfect prescription for adventurous riders seeking a pure adrenaline rush on the water. Based on Kawasaki's popular Jet Ski Ultra 310X, the new R-model draws from decades of Kawasaki's championship-winning PWC racing experience to create the ultimate "sport" personal watercraft that's ideal for hard core recreation and racing. New to the flagship line-up is the Ultra 310R. The sport model is equipped with an all new 18 position handle bar and a new sport seat – both designed for hard sport riding.
————————————————————————
ULTRA 310X
THE FASTEST JET SKI ON THE PLANET JUST GOT FASTER!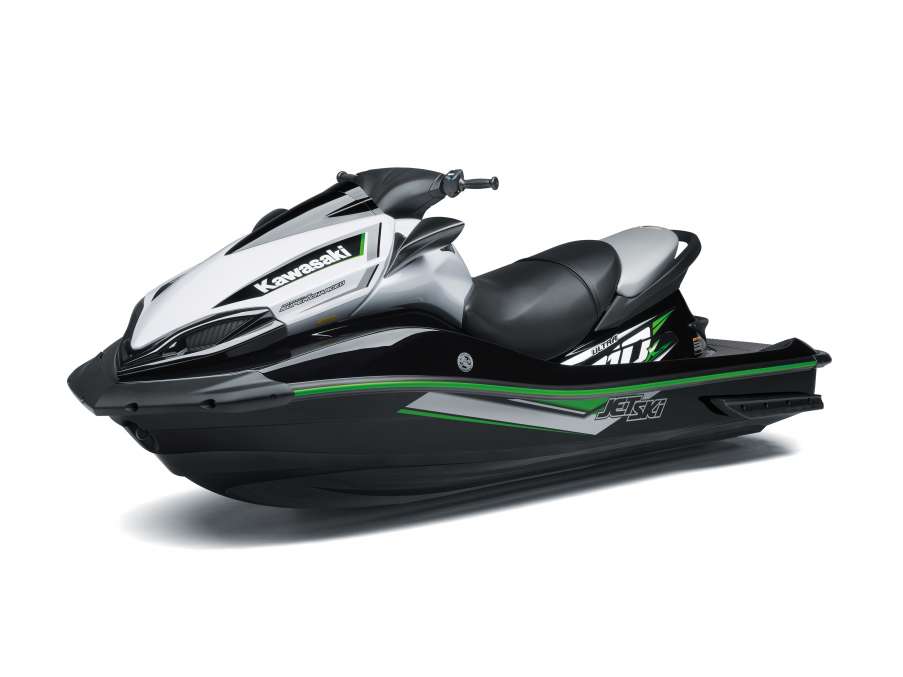 With incredible boost from an Eaton Twin Vortices Supercharger, the big Kawasaki Ninja-inspired marine engine pumps out 310 horsepower* through an all new pump for incredible hook-up and acceleration.
Not only is the Ultra 310X high powered, but it's also high-tech. Riders can adjust hull attitude with the electric trim system, there's an electronic throttle valve with electronic cruise control, fuel saving ECO mode and an all digital instrument panel.
————————————————————————
ULTRA 310LX
THE FIRST JET SKI WITH JETSOUND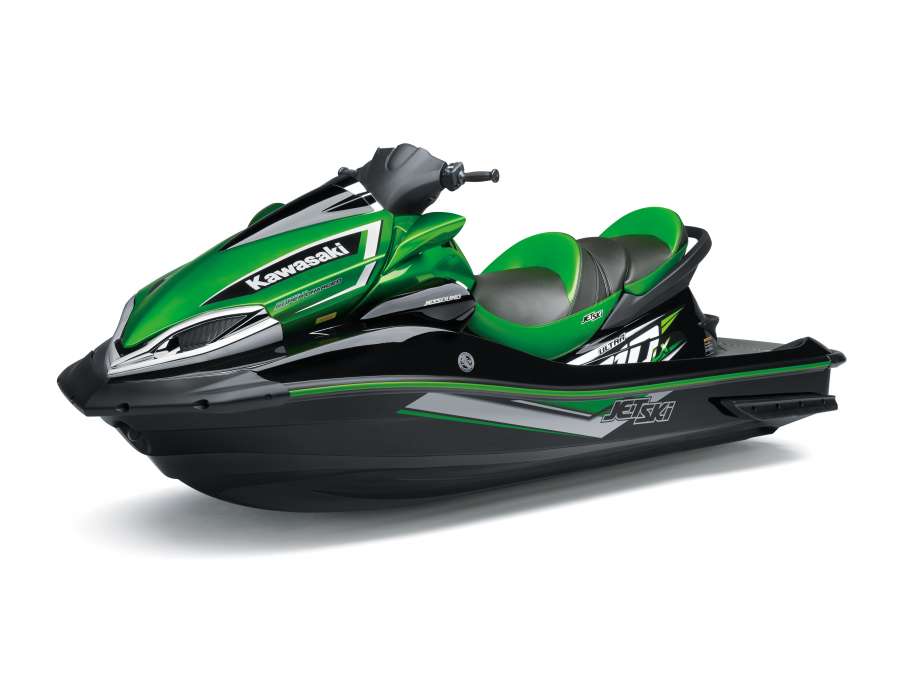 Discerning watercraft enthusiasts know better than to fall for flashy graphics splashed over questionable engineering when they can have the perfect blend of performance and top-of-the-line quality backed by years of know-how from the people who introduced the sport of personal watercraft recreation in the first place, Kawasaki.
The Jet Ski ULTRA 310LX PWC gives those experienced enthusiasts exactly what they want: the ultimate combination of class-leading power, precise handling and superior luxury.
————————————————————————
ULTRA LX
LUXURY, PERFORMANCE AND EFFICIENCY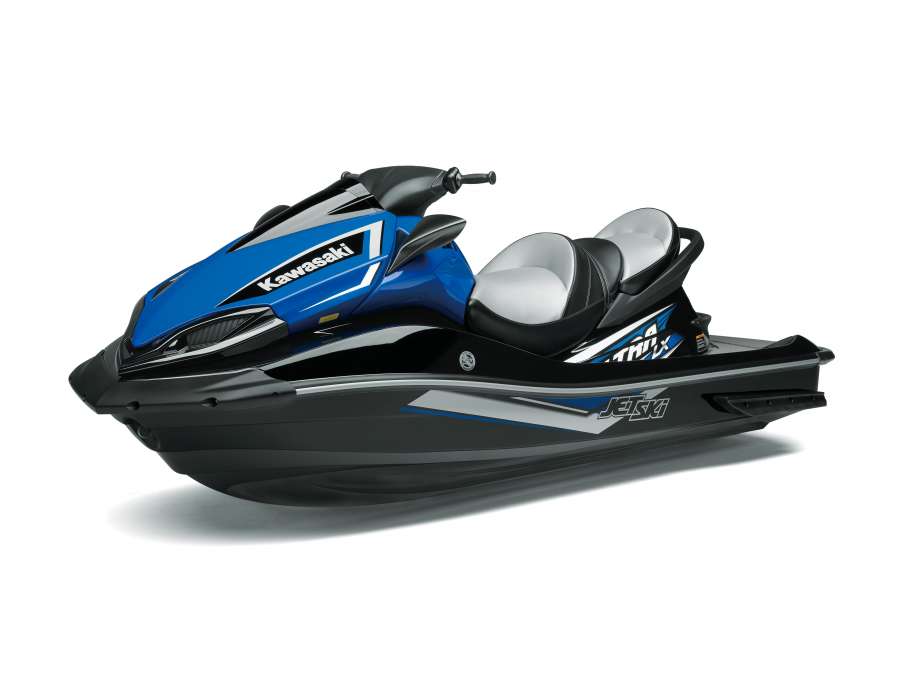 The Jet Ski Ultra LX personal watercraft hits all the right marks when it comes to offering performance and value. It's an all-around, go-everywhere watercraft that matches fun and excitement with convenience and practicality. Because it shares many parts with its racier 310 series siblings, the Ultra LX delivers excellent performance for enthusiasts with tremendous comfort and cavernous storage capacity. It's very much an Ultra!
————————————————————————
STX-15F
POWER KING OF FUN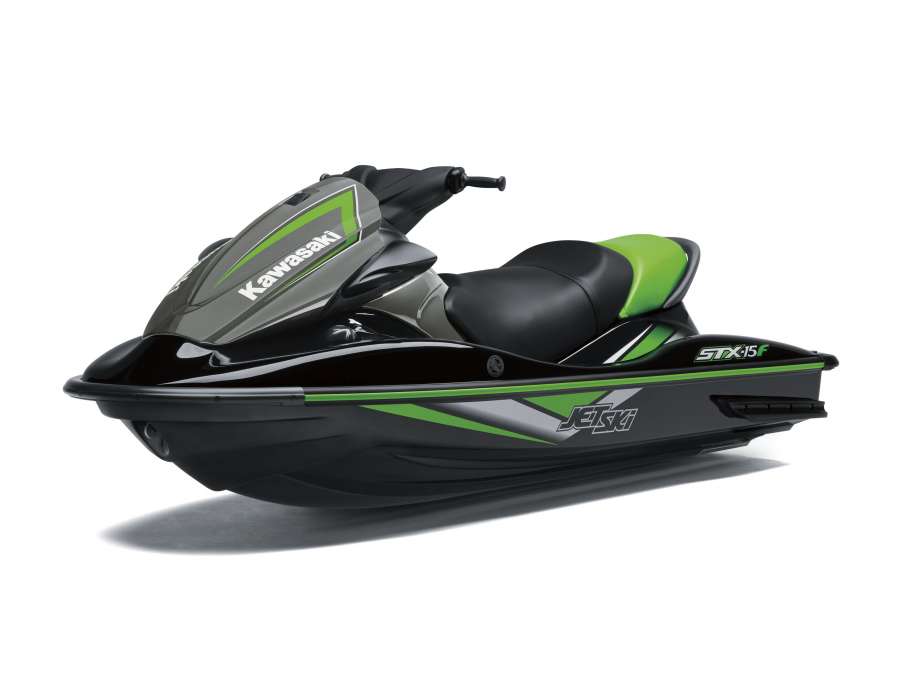 Casual cruising with a couple of passengers, towing a water skier across your local dam or screaming along the coastline on your own, the STX-15F will blow your expectations into the sunset. The perfect Jet Ski for easy use and pure joy of riding a person water craft.