Cancelled AquaX Rd 4 brings the curtain down on 23 years of racing at the St George Club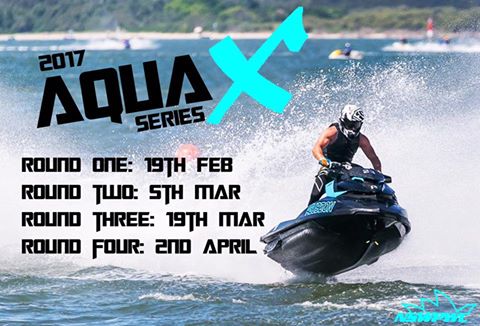 Unfortunately this Sunday's (Apr 2) final round of the AquaX series has been cancelled with an Engineers report deeming the St George Sailing Club venue unsafe due to concrete cancer of the supporting pillars.
The New South Wales Personal Watercraft Club has run a very successful Aqua X series at the venue and was due to conclude the 4 round series with the final round on Sunday but now with no other venues and the clubs equipment and safety skis in lockdown it will be impossible to conclude the series.
NSWPWC President Nathan Wethered posted on its Facebook page at 2.30pm Friday 31 March 2017.
"We regret to inform you that Round 4 has to be cancelled. Engineers have compiled their report and noted that a structural beam under the club is basically in half as a result of the concrete cancer. We are unable to move the event to another location or different day as it takes 6 weeks to get an aquatic licence through. We apologise but this is simply out of everyone's control. Those of you that have entered will receive full refunds so don't stress that you will lose money. We will endeavour to have refunds back to you as soon as possible.At this stage that will be our season concluded. Season results will remain as they are and we will let you know when we have a presentation night planned."
The St George Sailing Club has been the venue for the Sydney personal watercraft racing scene and NSWPWC for over 20 years and many local, State and National events have been staged at the iconic Botany Bay location in the south of Sydney.
This dissapointing end to the 2017 AquaX series at the St George Sailing Club will no doubt bring forward the Club's planned removal of jetski racing with 'expanded sailing programs' and 'associated storage' requirements said to be the reason for ousting the long standing Sydney Jet Ski Club.
To its credit the NSWPWC Committee has already planned the exit strategy and looks forward to a more mobile operation going forward. Stay tuned for more information.