Guy Greenland set for the 2017 UIM-ABP Aquabike World Championship
After a 5th in the elite class Pro Runabout GP at last year's King's Cup on a Flamingo Les Cooke tuned RXPX, Queenslander and 2010 US National tour champ Guy Greenland has snagged one of the hard fought Pro Runabout GP class seats in the upcoming @aquabike_official championship for 2017, joining multiple World Womens Ski and Runabout champion Kylie Elmers on the prestigious tour which is growing in stature each year.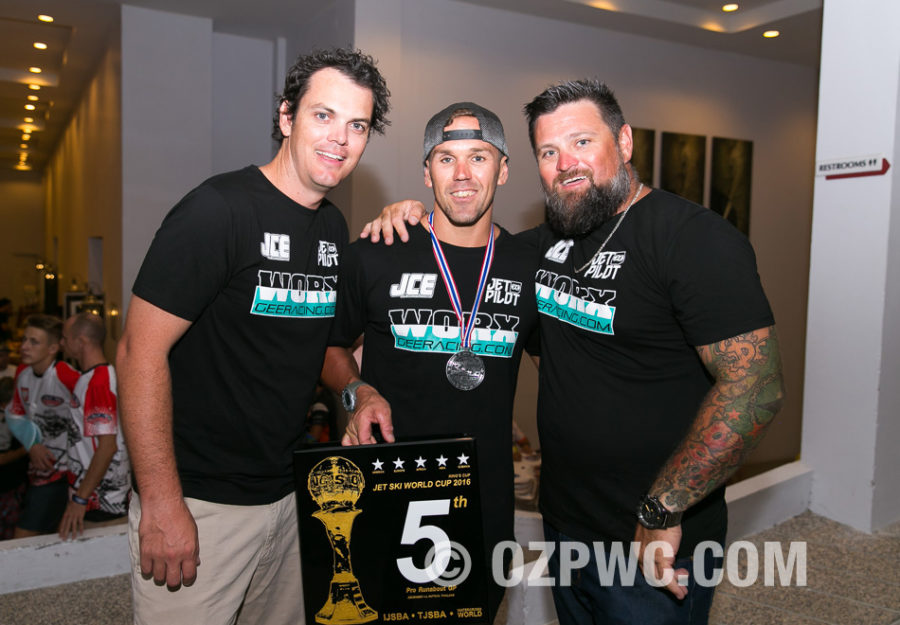 The season kicks-off in June with back-to-back Grand Prix in the stunning region of Puglia in Italy, starting with a spectacular action-packed event in Porto Cesareo and the opening round of the Runabout and Ski GP1 and Freestyle world championship and the one event world championship for Runabout GP2, GP4 and Ski GP2, GP3.
The championship will then immediately head north and across to the Adriatic coast to the picturesque city of Vieste. "The decision to host two events in the same region was taken as a result of the huge success of the previous events in the region last year in terms of participation and media coverage," said ABP director Raimondo di San Germano. "It was also important to us to consider the riders, many of whom are coming from all over the world, so on many levels it is easier for them to travel for back-to-back events in the same area.
"The races in Puglia are the result of a successful partnership with the local organiser BeeFree who has received huge support from both cities and throughout the region, as well as FIM, the UIM Italian National Authority, who has played a key role in the organisation of the races."
In October the championship heads east to China for back-to-back events which will be announced in the coming weeks by the newly appointed exclusive partner of ABP in China, BUND Holding Group.
The climax to the season will take place in the Middle East where ABP is working on expanding its presence and is anticipating announcing a second race at a new venue in the region soon, with the season finale scheduled to take place in Sharjah in the United Arab Emirates in December.
UIM-ABP AQUABIKE CIRCUIT WORLD CHAMPIONSHIP
2/4 June – Porto Cesareo, Italy
9/11 June – Vieste, Italy
24/25 November – tba, Middle East
20/22 December – Sharjah, UAE