Back with a vengeance – Kawasaki's new 2017 SX-R 4-stroke standup jetski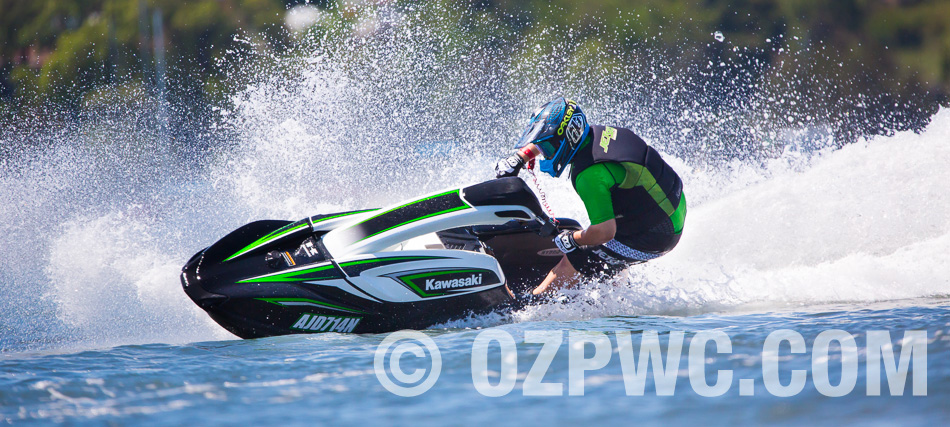 Back in 1974 launched the original JS400 Jet Ski, it had a 396cc twin two-stroke engine that produced 27hp, evolving over the years into the 800 SX-R which debuted in 2003 with 80hp on tap from a 781cc twin cylinder two-stroke engine. It remained in production until 2011 when emissions regulations in the USA killed it.
Five years in the wilderness was broken in late 2016 when Kawasaki announced they were coming back into the market they established nearly 40 years ago with a brand new 4-stroke 1498cc SX-R with double the horsepower of the 800 SX-R – 160hp!
Yep, that'll get anyone's attention – yes, its bigger and heavier, but it has to be, to house the in line 4-cylinder engine, but everything is in proportion and it's no longer than it has to be – 355mm longer than the 800, 35mm wider and roughly 80kg heavier but whatever stats you use to compare, its only when you jump on it and pull the trigger that the haters get shot down.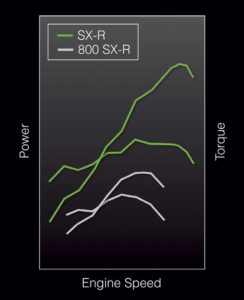 This new ski from Kawasaki is incredible, once in the water the size and weight disappears in an instant. For anyone who's ridden a modern sitdown jetski you know how that power is delivered, now imagine it in a ski that is at least 180kg lighter. All that torque produces massive power that delivers strong acceleration from any rpm, its an instant high! And we're talking good rideable power that propels you to an estimated 62/63mph very quickly from anywhere in the rev range! Not so long ago these were the speeds of a heavily modified Pro Open class race ski so it feels exhilarating to experience this level of performance on a stock off the showroom floor standup but in a package that is very easy to ride. The power is everything on this ski, it is so easy to correct mistakes just by using the throttle and have the ski jump back underneath you or pull you out of a bad cornering effort.
The longer, wider standup hull which is 100% fibreglass offers a huge improvement in stability at rest and at speed. Within a few minutes riding I was hurtling across the water at top speed – flat out, admittedly it was relatively flat but even further out in the bay with a little chop the hull never once gave me cause for concern – a remarkable feeling. It would go as fast as I was prepared to go, the bigger hull obviously plays an advantage and the extra weight keeps it planted. It definitely an easier ride than what we've been conditioned over the years to adapt to and for newbies, they will progress quickly to standing and into the real purpose of a standup, the corners. The corners make all the fun and when you have 160hp on tap the corners are REAL FUN! The nose is significantly longer and the splash deflector overhang works to minimise spray and I'm happy to say the new SX-R has lost none of its exceptional cornering ability.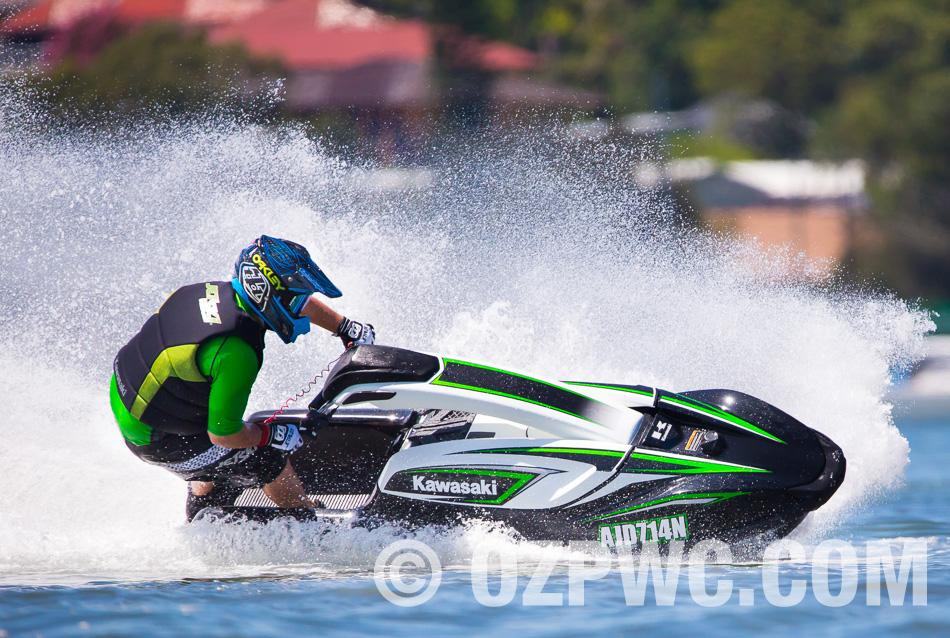 Processing all of that horsepower into thrust is a slightly reworked longer intake grate from the 800 SX-R and direct drive axial-flow jet pump. The stainless steel, three-blade 148mm impeller is pulled from the STX-15F, and the steering nozzle increased from 76mm diameter to 87mm and a total 102mm nozzle length. The larger wider deck gives more room to move around and comes with a very basic Hydro-turf matt that you will very quickly want to replace to something grippier, thicker and extend coverage to the side rails which are very slippery when trying to reboard after a spill. The deck is said to have a forward slant which was not obvious to me, a kicker in the back would be a very effective mod.
Fuel capacity is increased to 23 litres from the 800 SX-R (17 litres), engine and fuel warning lights have been built into the handle pole pad which makes it very easy to see should you be running low on fuel and/or engine issues.
So in conclusion, yes it will have its detractors who point to the fact that it will wipe out years of hull and technical development in the standup racing class while Kawasaki was out of the game for five years but at the end of the day 4-stroke engines and emissions regulations have driven the re-birth of this new jetski and engine size has in turn dictated hull size. It was never a conspiracy I feel to kill the existing competition but an evolution in product line that the market place determined. Also this new ski has a broader appeal outside of the racing community, it's a wickedly fun recreational watercraft that allows a far greater range of users in terms of age and ability – it will no doubt re-engage older riders and bring them back into the fold and give a new generation of standup riders a reason to cheer!
Thankyou to Kawasaki Motors Australia for opportunity to experience the new 2017 SX-R firsthand.
Available now RRP $14,499 at your local Kawasaki dealer – see www.kawasaki.com.au for dealers and more information.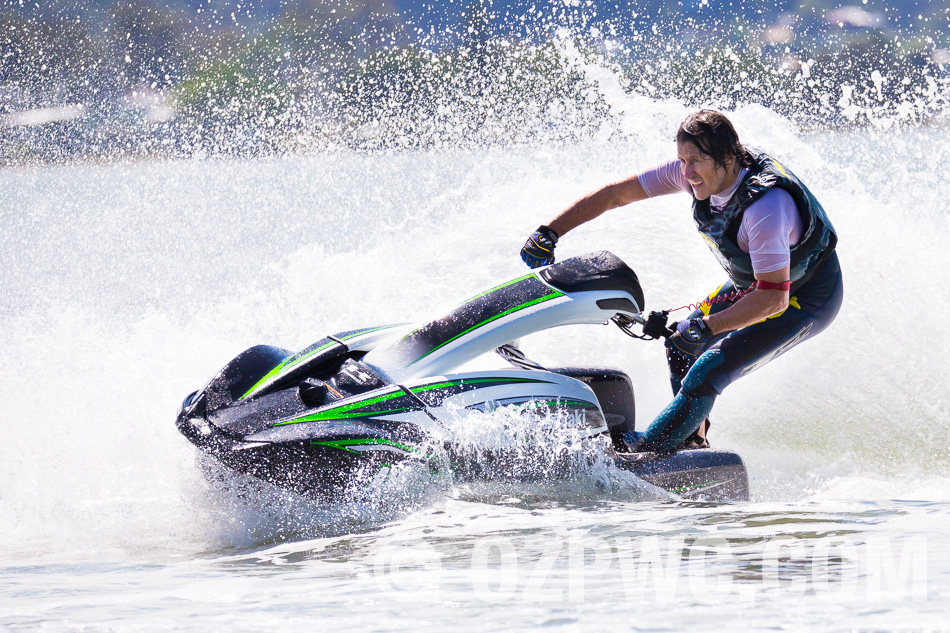 Other features include dual bilge drain plugs and integrated floatation cells that make the new SX-R virtually impossible to sink and a key operated magnetic ignition switch to discourage theft.